Storytelling through Photography
Awa Mally Artist Highlight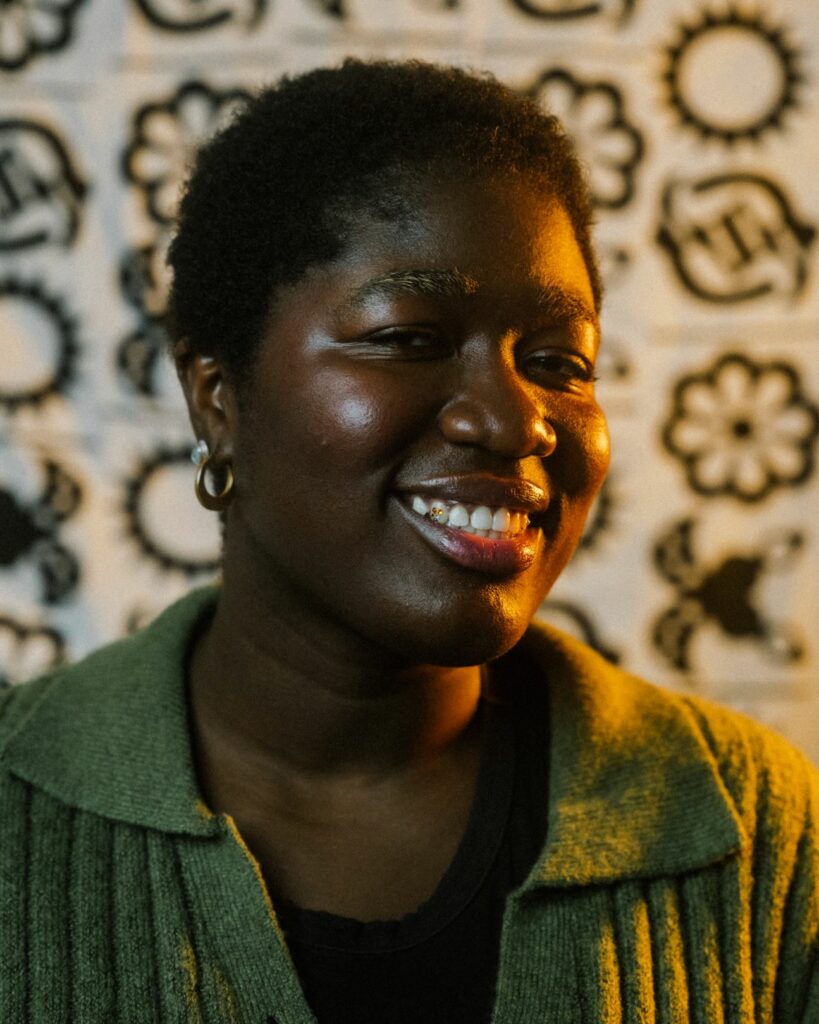 Photographer and artist Awa Mally grew up in north Minneapolis, in a neighborhood composed mainly of immigrant families. As an immigrant herself, having moved from Togo at the age of seven, she felt a strong sense of community with her neighbors. "I feel like my identity as an immigrant influences my storytelling," Awa said. "Coming here so young I've had to authenticate my experience, and my identity." Awa began taking photos for fun in middle school, and then more seriously in high school. She is a self-taught artist, learning how to use cameras from friends and mentors in the field. "I was getting gigs and people were telling me to do it professionally," Awa said. "I felt like it would be a waste of a skill for me to not lean into what was becoming so easy for me to do."
Now, Awa works in collaboration with others on her photography, working freelance events or taking lifestyle portraits and headshots. Outside of photography, Awa worked with friends to create a group called Reload.it, dedicated to giving women the tools they need to succeed in male-dominated industries. She also had the opportunity to work with Hennepin Theater Trust on their project "It's the People" where she displayed her photography in a mural on Hennepin Avenue in downtown Minneapolis. This project connected Awa back to her childhood, having spent much of her time downtown. Through this experience she got to put her own stamp on the downtown arts scene. Just as Awa works to solidify her own identity as an artist, she hopes to do the same for those she photographs. "A lot of the stories that I want to tell are just plain and simple and stick to the person I'm photographing and their lived experience," Awa said. "And also showing pride in people, no matter where they are in their lives."
Working with others on projects can be rewarding, but Awa has also missed the sense of ownership that comes from working on her own projects. "I help a lot of people tell their story," she said, "or I'm of aid to other people's ideas, but I can never really claim the images to be completely mine because it was in partnership with someone." In her upcoming show at White Bear Center for the Arts, opening on February 7, her work will be solely her own. "This show will be a display of work that reflects my photography journey and its relationship to my personal discovery as of today. It won't be everything, but a summarized glimpse into what I've learned and find important," Awa said.
One area of particular interest to Awa is the transformation of Minneapolis. Growing up in North Minneapolis Awa saw a vibrant community of immigrant families, with corner stores, parks, and other community spaces. As she's grown up she's seen large apartments and commercial buildings take over the neighborhood. "I want to tell the stories of 'This is Minneapolis, this is how it's changed over the years.' And what it looks like now might look nice, but there are so many things that made this place so cool and vibrant that are now gone."
That storytelling is at the heart of Awa's artwork, and it's something she wants to pass on to younger students. She has been taking on more and more teaching jobs recently, including a class at White Bear Center for the Arts called Fundamentals of Photography for High School Students. "Photography is something people can always learn–there are so many videos on YouTube–but there aren't many videos on storytelling, and being authentic, and what photography means to you on a personal level, and the type of artist and photographer you want to be behind the camera." For Awa, photography is such a special medium because "you get to frame the time you live in, and frame what people deem to be important and valuable and beautiful."
You can learn more about Awa's upcoming exhibition at WBCA here, and more about her high school photography class here.