Plein Air Painting & Sketching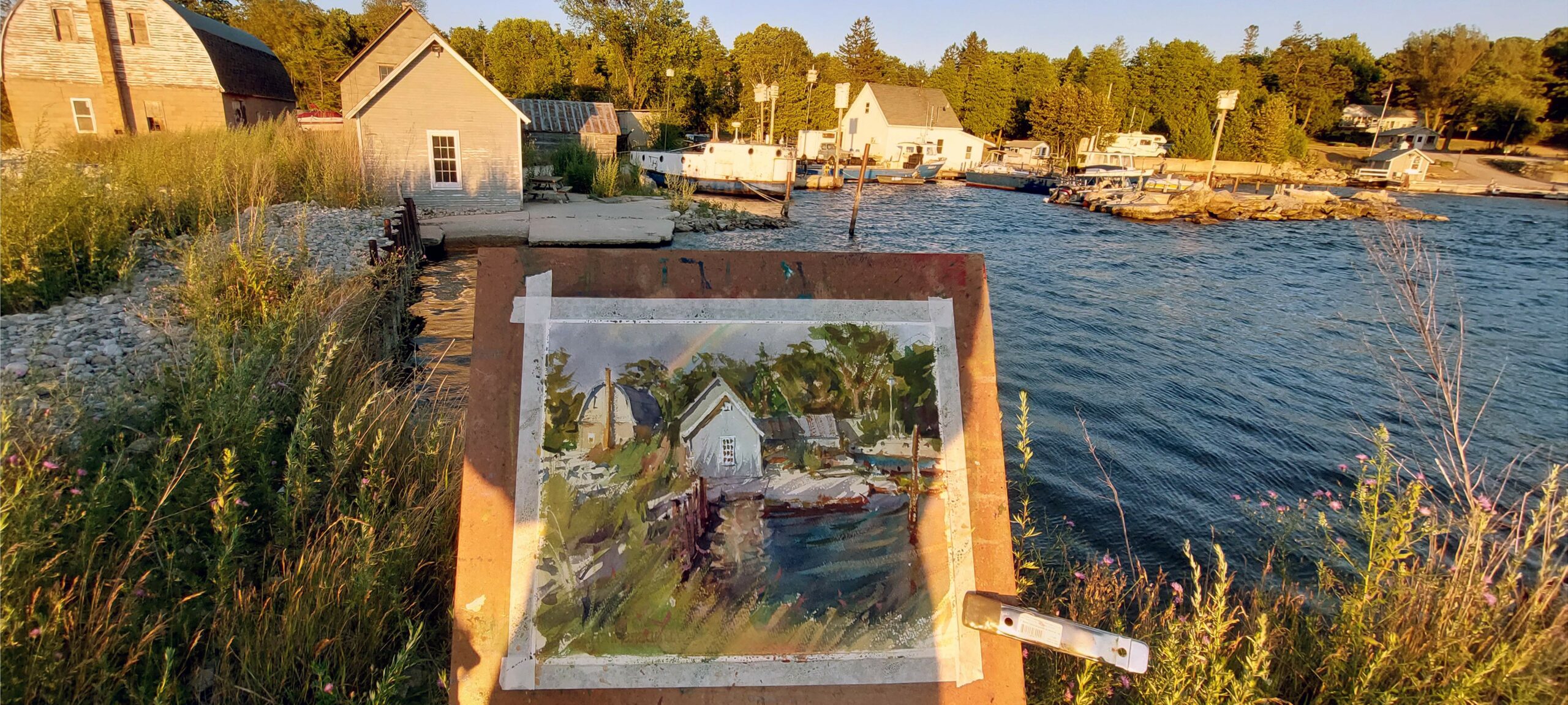 Plein Air Painting & Sketching
Instructor: Dan Mondloch
In each of these sessions we will meet at a local White Bear Lake park to enjoy a day of painting the scenery on site.
Dan will provide demonstrations and answer important questions like:
How do you not get hung up in the details?
When should you stop working on a painting?
Where are the bathrooms located?
Materials list provided but the fancy plein air equipment is not critical. Dan first started out painting outside sitting on a folding stool, holding his painting in his lap while the palette and water were within reach on the ground. You may take a more convenient approach and can bring a sketchbook or travel paints if the full blown painting option is a bit too much. Focus will be with watercolor but all mediums are welcome. Bring your own lunch.
August 10, 2023
Thursday, 9:00 AM-3:00 PM
CLASS ID: S1A6
Tuition: $120 Member/$150 Non-Member
Age/Level: Adults, Intermediate to Advanced
Location: Lions Park 4410 Lake Ave S. White Bear Lake, MN 55110