An Abundance of Love: Artist Highlight with Genie Hien Tran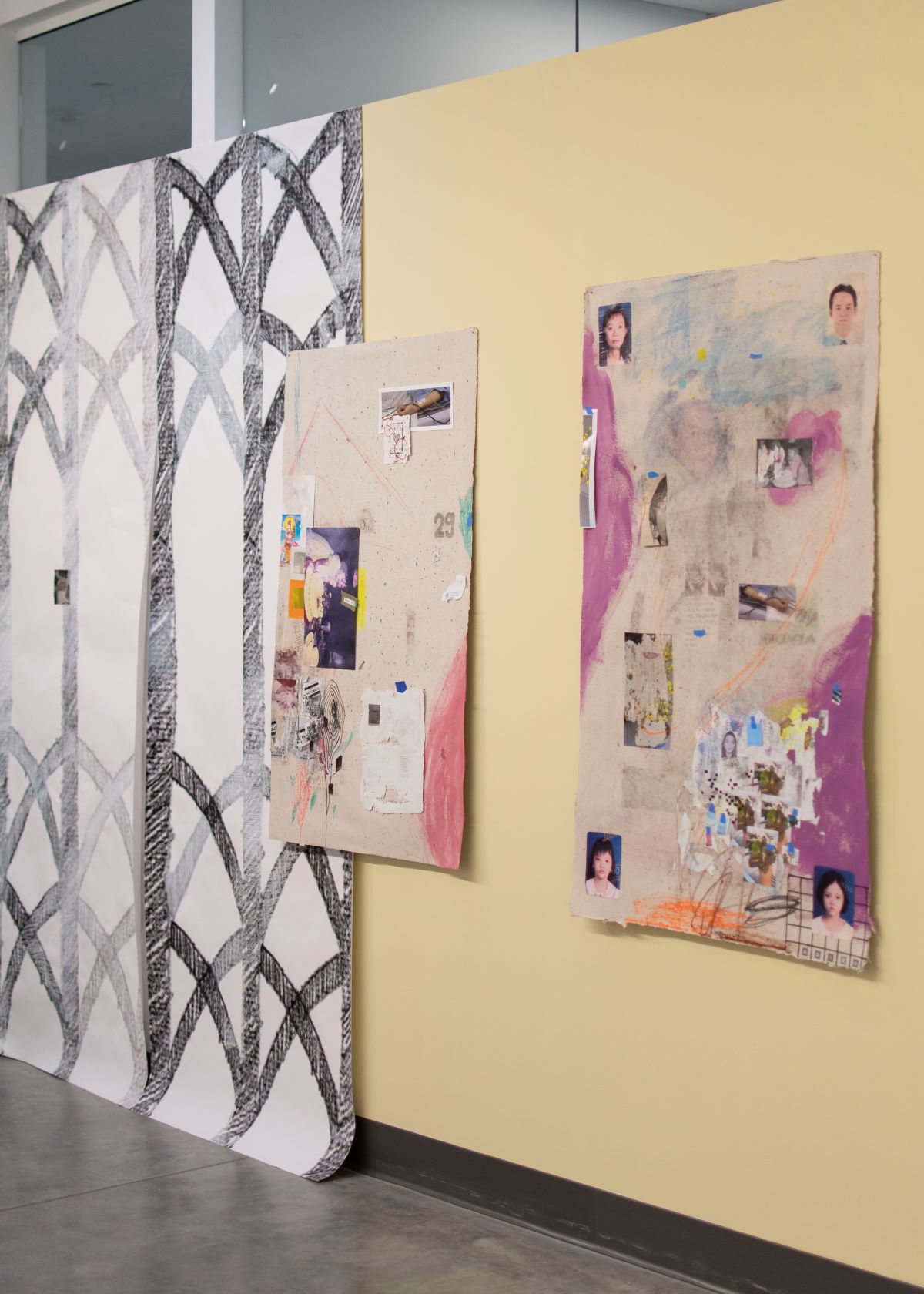 Genie Hien Tran (Trần Phan Minh Hiền) is an interdisciplinary artist and designer based in Minneapolis, MN. She was born in Ho Chi Minh City, Vietnam and recently received her MFA degree in Visual Arts at Minneapolis College of Art and Design.
Her work takes the form of collage, painting, installation, and writing in order to explore the boundaries of form and material, of poetic text, and imagery. As a migrant in the U.S., Tran creates work that engages with personal narrative and family history through working with archival memory, so as to conjure up dialogues of identity, displacement, and belonging. Her work operates as a sign of resilience and a starting point for healing while surviving in the state of transience.
You can see her work on display at White Bear Center for the Arts in her exhibit Second Sources, now through June 16.
Why are you drawn to memory as a theme for this show?

"Using memory as an artistic tool, I attempt to recreate moments when I felt I belonged. Being an immigrant, I am constantly missing home; and like many immigrants, I rely on my memory of home as a source of comfort. For me, memory is one of the most natural ways to experience culture, feelings and relationships that are no longer accessible — whether that be due to distance, translation, war, death, or simply just from growing apart. Through this work, I revisited connections that have lost or drifted away and reflected on them, in order to better understand who I am in relations to others. I believe that I am made up of connections with those I love."
Can you describe the process of creating the artwork for this show?
"As a very nostalgic person, I have a lot of photos that I've gathered over the years, from scans of family photos to screenshots of my last Wordle. My process has always involved looking through these old photos, remembering the moments and those in it, and trying to collage them with other images. The overlapping of photos creates a space with many versions of memories, of cultures, and of myself that exist harmoniously. When collaging, I repeatedly glue, paint, rub, paste, erase, peel and transfer images so that in some cases, it becomes unclear where one image starts and the other ends. These memories, for me, now exists on a flat plane with one another, transforming each other along with my sense of self. The handmade paper is special to me. I sourced old sketches, notes, dead houseplants, and "left-overs" of other projects in order to generate the new sheets. I view the process of making them similarly to how I view my own identity: the making of a new sheet isn't without evidences of the old materials. By making these handmade papers, I present to myself a blank page, a new identity to embark on.
One of the most repeated images in this show is the image of the gate. When working on this project, I started thinking a lot about my childhood home, which my dad remodeled and rebuilt after my mom passed away. As someone who immigrated 10 years ago, I don't have many photos of the house, and specifically of the gate that guarded it.
I tried to recreate my memory of this iron gate through many forms, such as drawing, sculpture, and painting in order to connect to the place that once held me. Without any photographic references, the gate stands in its many versions, and all are truthful to my remembering of them."
What do you hope audiences take away from the exhibit?
"I hope that you experience a sense of warmth and a chance to reflect on your own memory of home. It is also an exhibition done out of a desire to connect to my own home, to my parents, and to my culture, and I hope that the audience sees that despite my loneliness due to distance, translation, war, or death, there has always been an abundance of love."