Karin Kraemer makes pottery and tile as these items have everyday uses – and they bring art to your table, desk, coffee table or wherever you choose to display them. Her work is Maiolica, an in-glaze, hand painted, tin glaze technique. She makes functional pots and tiles that are meant to celebrate the day, drawing from everyday scenes and objects for my imagery. Capturing the color and movement of the moment is her aim – like when the flowers in her garden tremble in a slight breeze, and the sun glows through them.
She has been a potter her entire adult life. She grew up in Minneapolis and in 1986, she received a Bachelor of Fine Arts in glass working from St. Cloud State University. After graduation, she was blowing glass in Colorado, Minnesota, and Wisconsin. When I moved to West Virginia, she began to use clay and pit fired it in her yard. To further her career, she moved to Carbondale, Illinois and did graduate work at Southern Illinois University – receiving a Master in Fine Arts in Ceramics.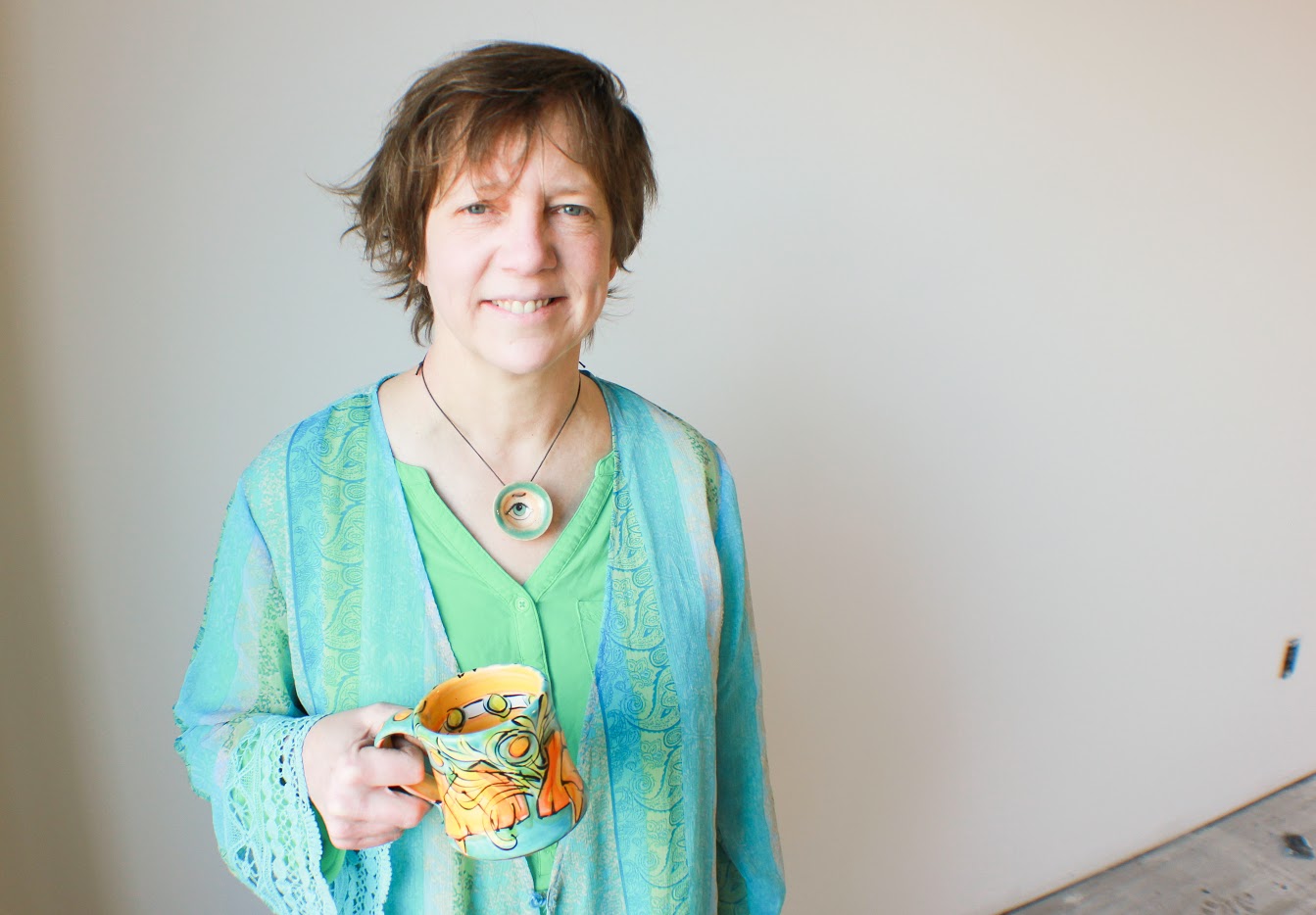 No classes found - stay tuned for upcoming classes with Karin!