Annie Irene Hejny is a voice for the natural world. Her lifelong connection with the earth has developed into a visual language through abstract paintings and drawings. She has exhibited her art in many solo and group exhibitions in galleries such as the University of Minnesota Katherine Nash Gallery (Minneapolis, MN), The Phipps Center for the Arts (Hudson, WI), and Form + Content Gallery (Minneapolis, MN). Her largest solo exhibition to-date at the Minnesota, Marine Art Museum in 2018 (Winona, MN) received 10,000+ visitors.
Over the past five years, she has successfully completed over 50 commissioned projects for galleries, private collections, and public institutions, locally and nationwide including The University of Minnesota Mill City Clinic and Hilton Embassy Suites. Her artwork is in the permanent collections of the Minnesota Vikings Art Collection, Minnesota Marine Art Museum and the Masonic Cancer Center at the University of Minnesota.
She was an artist-in-residence with Lanesboro Arts (2017), The Science Museum of Minnesota Pine Needles Residency (2018), the Grand Marais Art Colony (2019) and the Anderson Center (2021). As a 2020 recipient of the Minnesota State Arts Board Artist Initiative Grant, her research at the intersection of her artistic practice and forest therapy is a new frontier in community healing with the earth.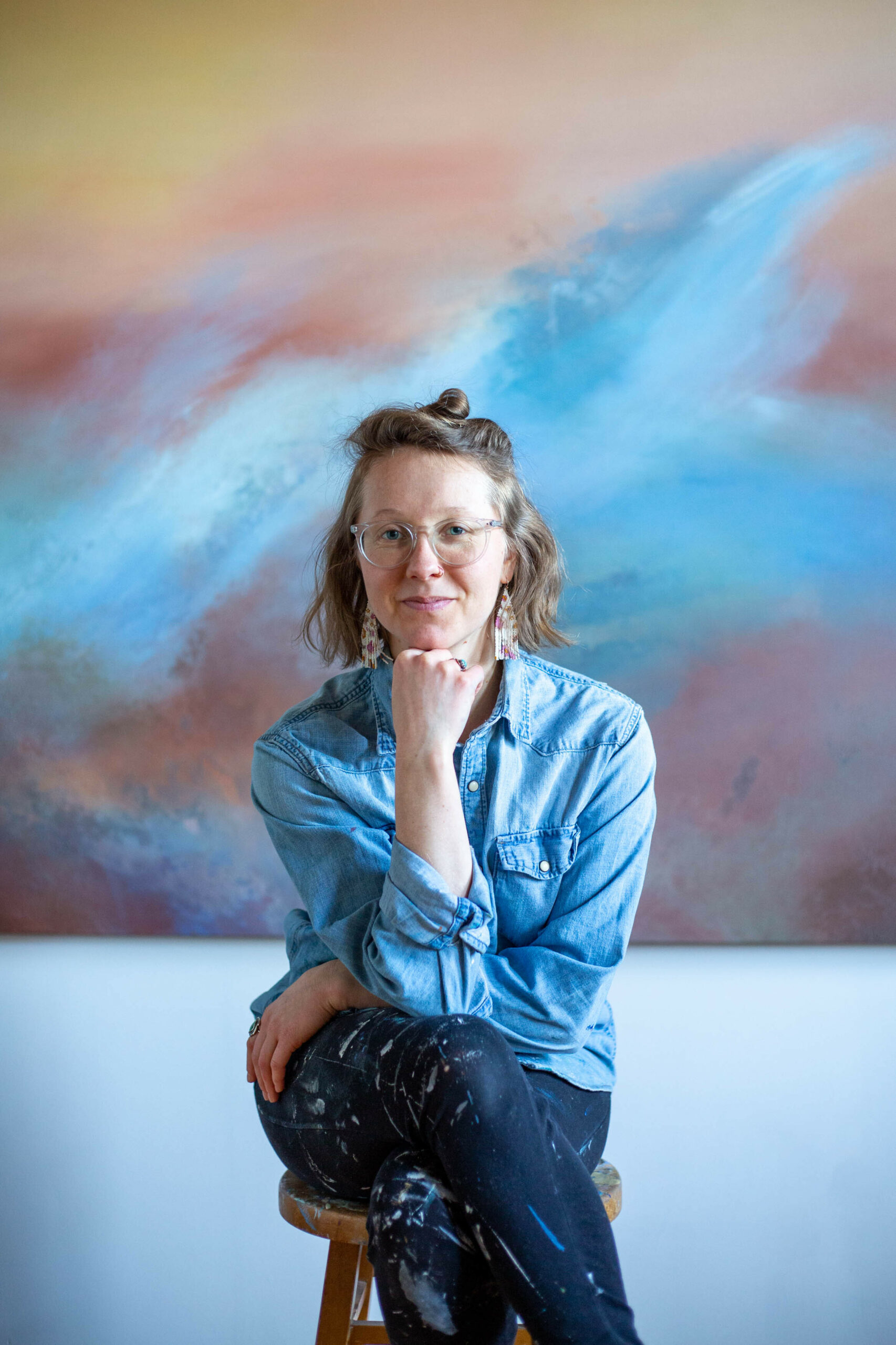 No classes found - stay tuned for upcoming classes with Annie!