Member Appreciation Giveaway
To show all of our wonderful members our appreciation for your role in the WBCA community…we are doing a giveaway! Everyone who becomes a member or renews their membership between September 5, 2023 and October 15, 2023 will be entered into a drawing for the chance to win one of four $100 WBCA gift certificates. Winners will be contacted the week of October 16.
Guidelines:
Participants must become a member or renew their membership during the following period to be entered into the giveaway: 12:01 AM September 5, 2023 through 11:59 PM October 15, 2023
Each participant will be entered ONCE, regardless of membership type.
Gift certificates may only be used toward WBCA classes and are valid for one year from the date of receipt.
"My wife Barbara and I have been proud WBCA members for many years. This is OUR art center. Our membership allows us to do our part to support the WBCA programs we love, and to support this creative and welcoming place open to everyone."
-Dan Richter, WBCA member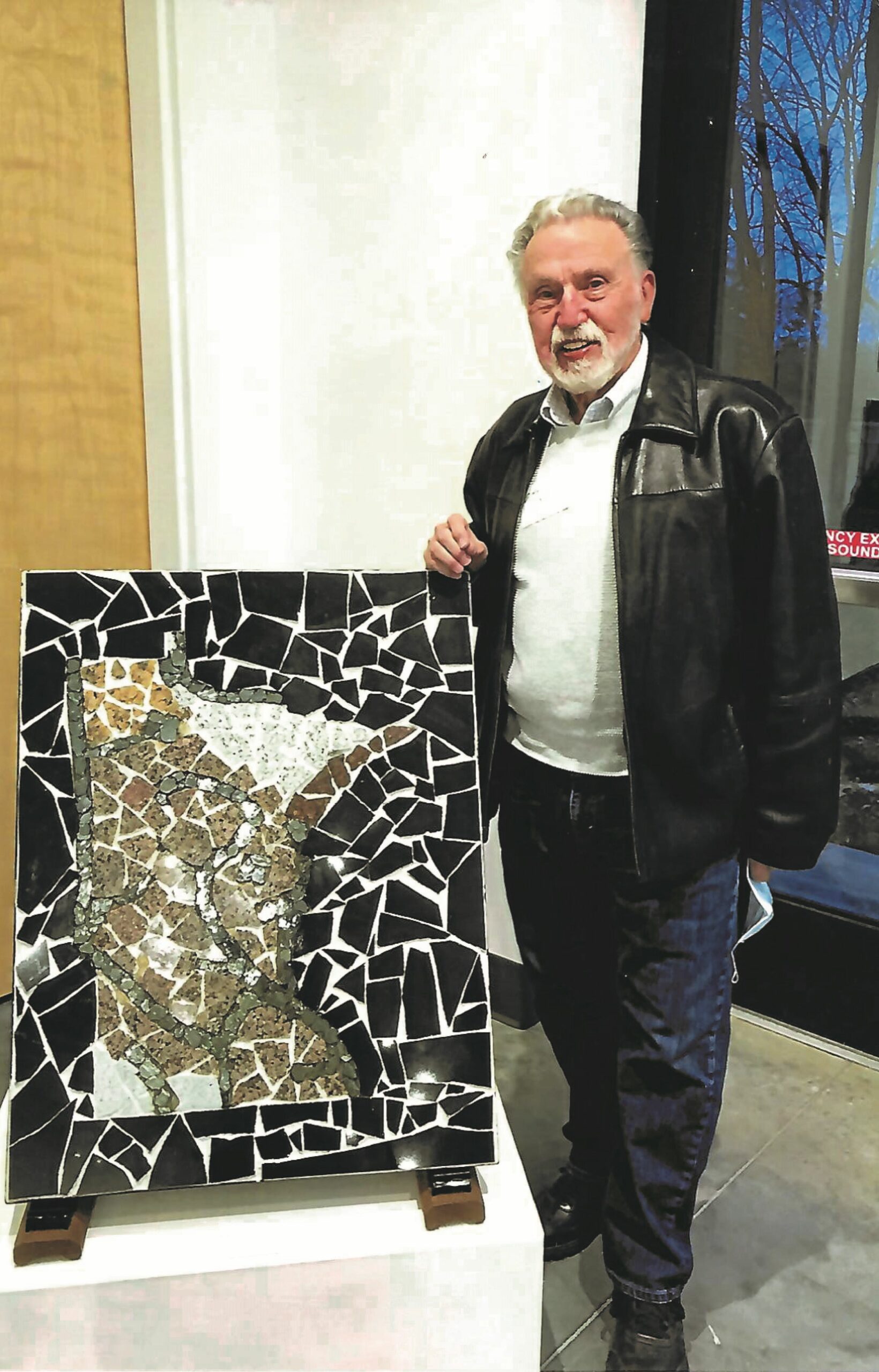 Dan posing by his mosaic work
in WBCA's 2021 Members' Exhibition
YOUR MEMBERSHIP BENEFITS INCLUDE:
20% discount on all WBCA tuition-based classes and workshops

10% discount at the WBCA store

VIP invitations to members-only events

Presale access for special arts events

Invitations to special events, including an expanded artist lecture series

Access to FREE classes and lectures

Opportunity to exhibit in the annual WBCA Members' Exhibition

Reduced entry fee for Northern Lights Juried Exhibition

Print and digital communications