NEA Big Read White Bear Lake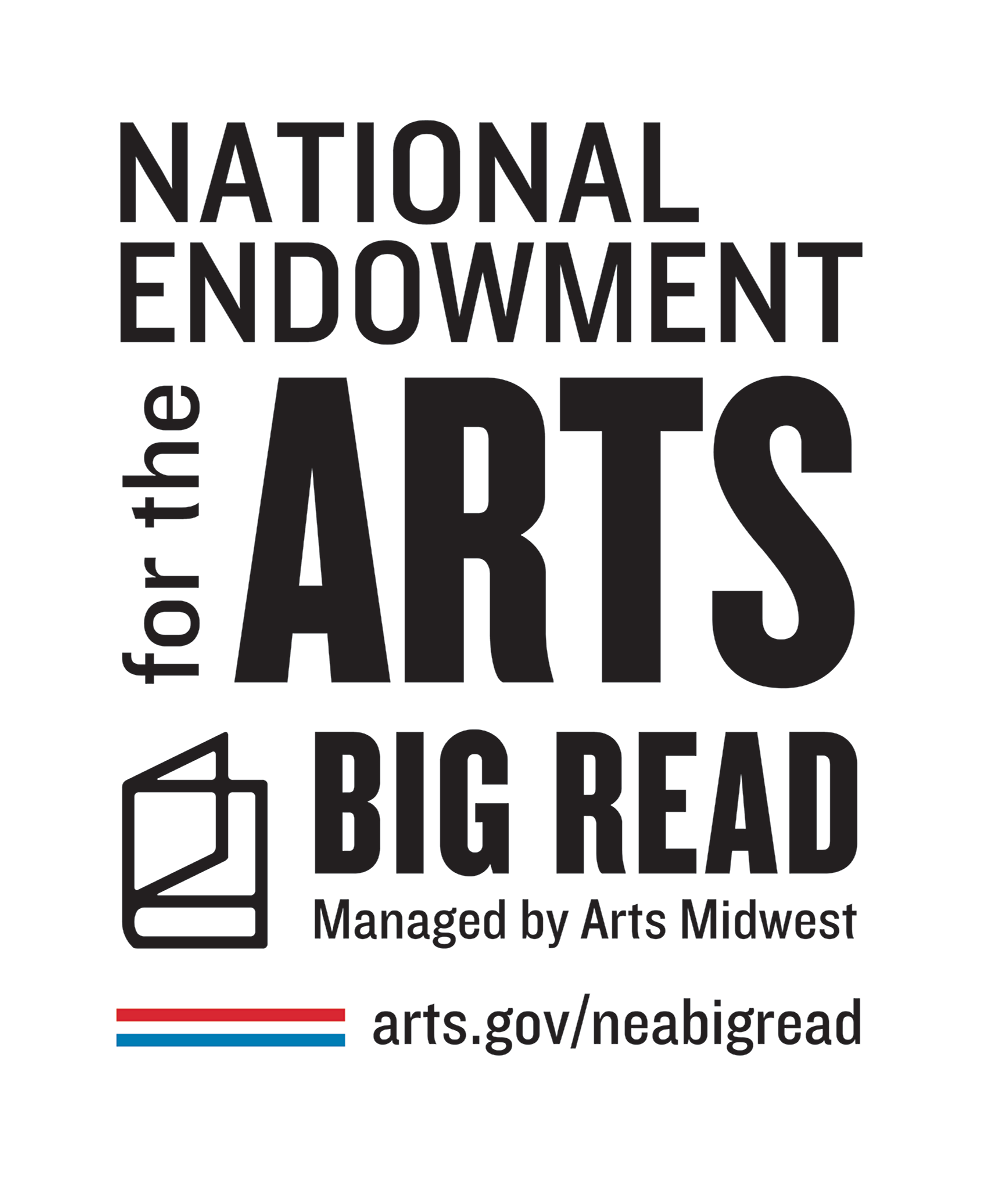 The National Endowment for the Arts Big Read is designed to broaden our understanding of our world, our communities, and ourselves through the joy of sharing a good book. White Bear Center for the Arts is one of 60+ nonprofit organizations to receive a grant to host an NEA Big Read project.
WBCA is thrilled to partner with community organizations in 2022 and 2023 to bring in-depth, creative programming surrounding the book The Bear.
The Bear, written by Andrew Krivak, traces the journey of a young girl who lives off the land and follows a mysterious talking bear as she tries to survive in a world without other humans. This book asks us to consider the stories and mythologies we grow up with, how these are passed down, and what they tell us about our perception of ourselves and our relationship with the natural environment. Why did WBCA choose The Bear as the focus of six months of programming? According to research gathered by Press Publications, the origin of the story that gave White Bear Lake its name is a complicated one. Take a stroll down the street in White Bear Lake downtown and you will see more white bears than you can count: bear window displays, bear lawn decorations, bear statues, bear greeting cards. The bear is far more than a community symbol – it contributes to residents' sense of local identity. The version of this origin story commonly heard among White Bear Lake residents is a love story: it follows a young Indian warrior who rescues a maiden from a rival tribe from a giant white bear. Several versions of the legend exist in letters, guidebooks, and historical documents over the last two centuries. It has been altered, rewritten, popularized by Mark Twain, celebrated, scrutinized, and reclaimed in turn. Throughout all this history, the original Dakota legends and traditions that led to the naming of White Bear Lake have largely been erased or lost to popular memory. White Bear Lake residents are still untangling this knot.
As part of the Big Read, WBCA will provide six months of programming surrounding The Bear, beginning with the autumnal equinox on September 22nd, and ending with the vernal equinox on March 20th. As a culmination of the project, WBCA will host an installation and dedication ceremony for "Spirit Bear," a white bear sculpture created by Robin Tost. WBCA will offer a class each month connected to The Bear, such as nature writing, herbalism, or mythology, for example. Along with WBCA classes, the art center is also partnering with many local organizations to bring awareness to The Bear and create an extensive network of opportunities to explore themes from the book. Community partners include Century College, the Bell Museum, Ramsey County Libraries, and White Bear Lake Historical Society, among others.
The Big Read is an incredible opportunity to bring together community members in a celebration of storytelling. The programming inspired by The Bear will reach across the Northeast Metro area, connecting those interested in art, nature, science, history, and literature. Check back here for a full list of programming. Contact WBCA's Outreach Coordinator Karen Parkman with any questions at kparkman@whitebeararts.org.
NEA Big Read is a program of the National Endowment for the Arts in partnership with Arts Midwest.