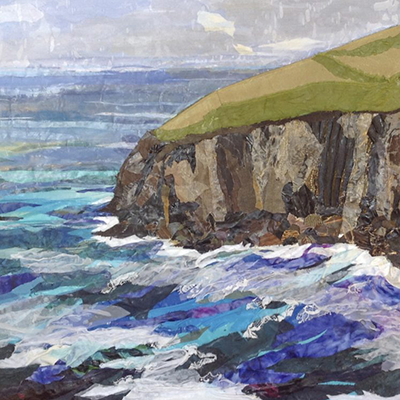 W2A5 – Fabric is Paint
Instructor: Pam Collins
Explore how fabric can be used to apply colors, textures, and figures to a scene on canvas. You will examine a variety of fabrics and learn to transform them into mountains, water, trees, and more. You will learn from class demos and receive individual guidance. You may bring your own fabric or clothing scraps to work with. No experience necessary. Bring from home: scissors.
July 11-12, 2022
Monday, 1:00-6:00 PM, Tuesday, 9:00 AM-2:00 PM
CLASS ID: W2A5
Tuition: $201 Member/$250 Non-Member
Material Fee: $15 Payable to Instructor
Age/Level: Adults, All Levels
Location: WBCA