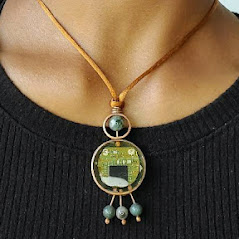 P1M3 – Memory Jewelry
Instructor: Amy Wilderson
Using meaningful, personal found objects, you will learn the fundamentals of jewelry making while sharing the stories behind your items and what makes them so special. You will learn techniques like forming simple loops and creating headpins. Design your own piece that places the memory object as the focal point!
Please bring any objects, heirlooms or jewelry that you may want to incorporate into your piece.
Click here for a supply list.
CLASS ID: P1M3
May 10-31, 2022. 4 Tuesdays, 6:00-8:30 PM
Tuition: $115 Member/$144 Non- Member
Age/Level: Adults, All Levels
Location: WBCA