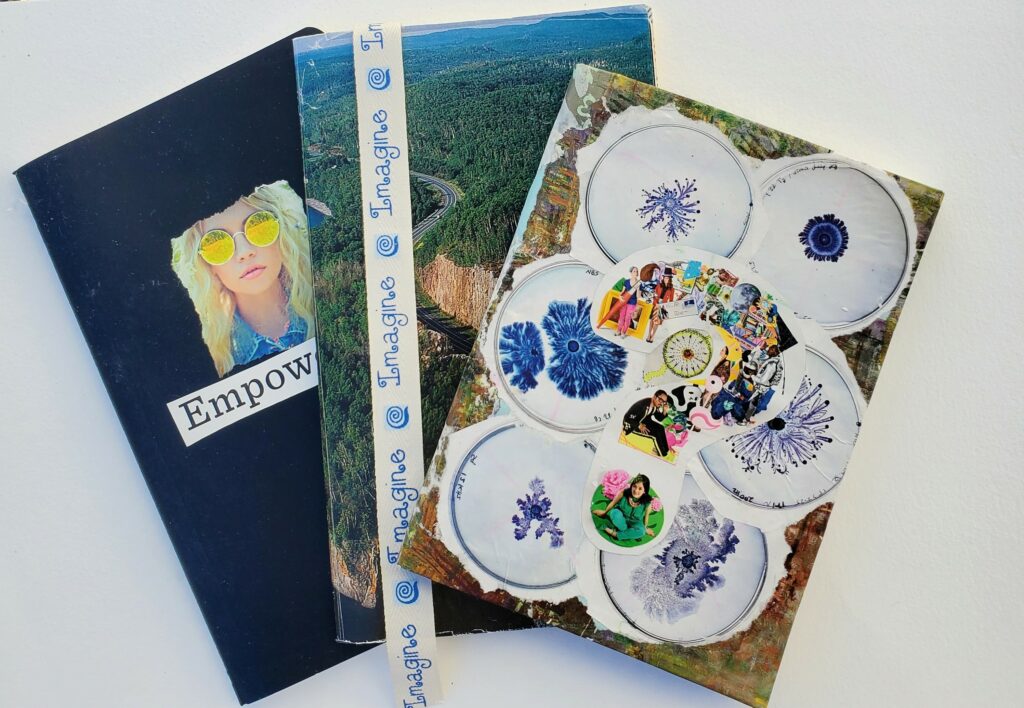 Instructor: Sue Swanson
Transform a plain-lined journal into a work of art to hold your thoughts, hopes, and dreams. Learn some easy ways to use collage and paper ephemera that will have you looking forward to writing in your journal. We will use different papers, colored pens, and pencils to:
Make a vision board by sprinkling inspirational pictures, quotes, and words throughout the pages
Use punches to zoom in on motivational images
Learn some doodles and dangles to enhance the pages
Make washi tape doors and windows
Please bring a couple of magazines to share and any collage ephemera that you may want to use. Come ready to create!
CLASS ID: O2AJ
Method of Instruction: In-Person, On-Site
Date/Time: 2 Saturdays, February 26 & March 5, 10:00 AM-12:00 PM
Tuition: $61 Member/$76 Non-Member
Material Fee: $6 Payable to Instructor
Age/Level: Adults, Teens 15+, All Levels