H6W9 – Watercolor Koi & Lilies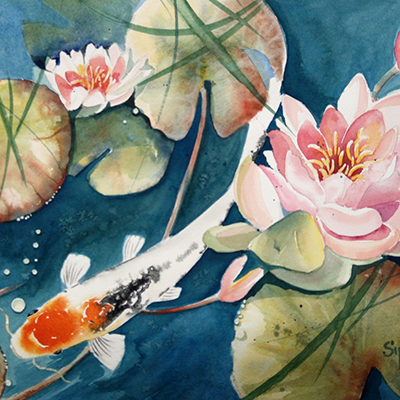 Instructor: Sylvia Benson
Learn to paint the features of a Koi pond! Step-by-step demonstrations on composition, color, and texturing detail will be emphasized. Use the movement and rhythm of Koi fish and the lily pads to create a beautiful, natural painting. Materials are included with a fee, or bring your own supplies. Visit WhiteBearArts.org for a supply list.
CLASS ID: H6W9
August 6 & 13, 2022. 2 Saturdays, 10:00 AM-12:30 PM
Tuition: $70 Member/$87 Non- Member
Material Fee: $5 Payable to Instructor
Age/Level: Adults, All Levels
Location: WBCA