H6W3 – Plein Air Painting in Pastel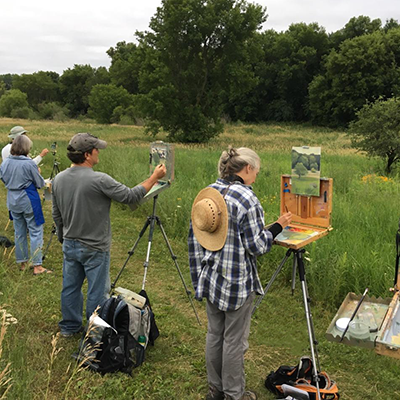 Instructor: Christopher Copeland
Capture spring in beautiful local parks. This class will focus on how to interpret light and shadow effects outdoors. Learn how to simplify, design, and connect larger shapes of the landscape, as well as how to apply a foundation quickly and accurately. Emphasis will be on composition and atmospheric perspective with color and value. You will meet to paint at various local parks. Visit WhiteBearArts.org for a supply list.
CLASS ID: H6W3
June 1-15, 2022. 3 Wednesdays, 1:30-4:00 PM
$93 Member/$116 Non-Member
Age/Level: Adults, Intermediate to Advanced
Location: Tamarack Nature Center,
5287 Otter Lake Rd, White Bear
Township, MN 55110