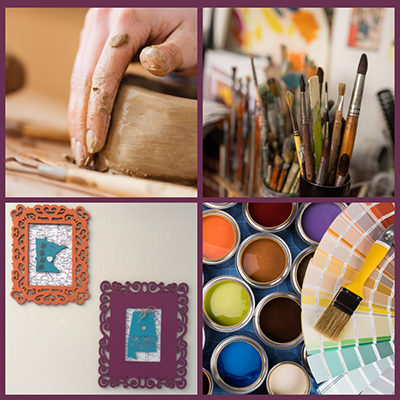 H1D4 – Wall Decor
Instructor: Meg Castro
We will be custom making home decor items that you can personalize and DIY. Each class we will be making something different. Join us while we make a series of home decor items such as a tray, jewelry dish, photo holder, wall decor, and more.
In this class we will be learning about different methods and types of wall decor. Get your creative hats on and prepare to make something amazing.
September 19, 2022
Monday, 6:30-8:30 PM
CLASS ID: H1D4
Tuition: $43 Member/$54 Non-Member
Age/Level: Adults, Teens 14+, Beginner to Advanced
Location: WBCA