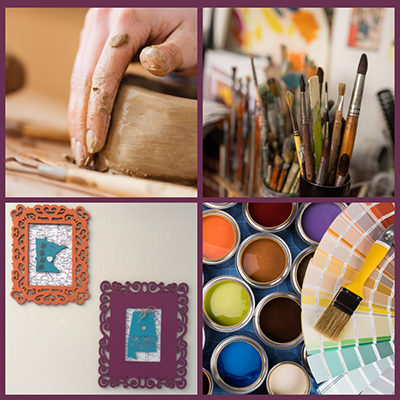 H1D3 – Photo Holder
Instructor: Meg Castro
We will be custom making home decor items that you can personalize and DIY. Each class we will be making something different. Join us while we make a series of home decor items such as a tray, jewelry dish, photo holder, wall decor, and more.
In this class we will be learning about a few different methods to custom make a photo holder for your pictures. This project will be great for those of you who love to take pictures.
September 12, 2022
Monday, 6:30-8:30 PM
CLASS ID: H1D3
Tuition: $43 Member/$54 Non-Member
Age/Level: Adults, Teens 14+, Beginner to Advanced
Location: WBCA