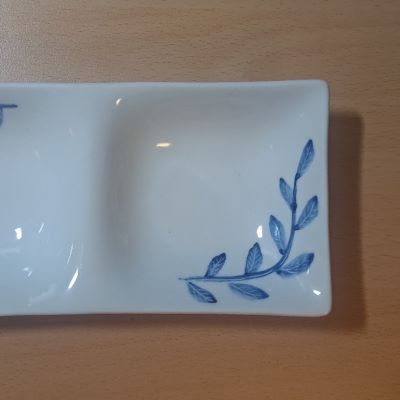 C4C8 – Cobalt Blue Painting
Instructor: Evelyn Kim
This workshop introduces the history and understanding of cobalt blue oxide (blue and
white ware) and teaches hand painting techniques. You will learn the basics about how to
utilize brushes, pattern sketching, and practicing hand painting on bisqueware. Bisqueware and materials will be provided by the instructor, with a material fee. Finished work will be glazed by the instructor and ready to pick up in 2-3 weeks.
September 28-October 19, 2023
4 Thursdays, 10:00 AM-12:00 PM
CLASS ID: C4C8
Tuition: $140 Member/$175 Non-Member
Material Fee: $20 payable to instructor
Age/Level: Adults, All Levels
Location: WBCA