A1S1 – BEGINNING OIL LEVEL 1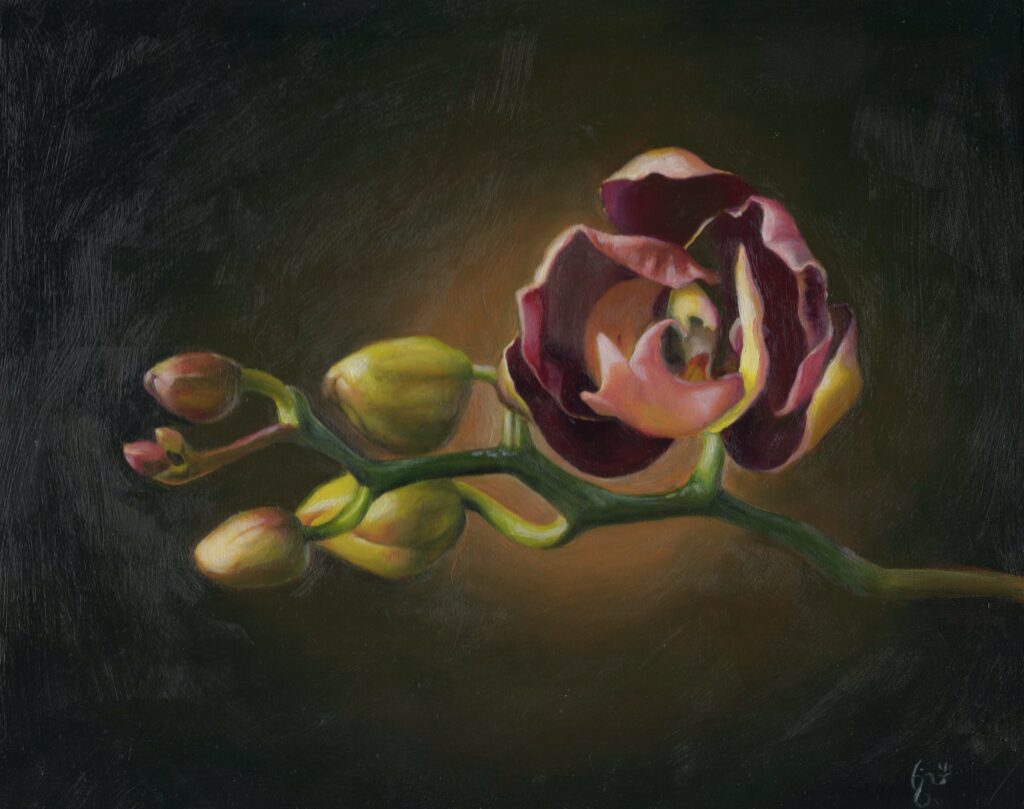 BEGINNING OIL LEVEL 1
Instructor: Ann Solyst
Begin a new artistic journey with this welcoming class designed for students new to oil painting. With the help of exercises and demonstrations, students will learn about oil painting basics. Students finish this course with a completed oil still life and the knowledge they need to continue exploring oils on their own.
Visit WhiteBearArts.org for a supply list.
CLASS ID: A1S1
Method of Instruction: In-Person, On-Site
Date/Time: 5 Wednesdays, December 1-January 5, 10:00 AM-12:30 PM.
No Class December 29
Tuition: $137 Member/$171 Non-Member
Age/Level: Adults, Beginner